yesterday was my birthday treat at Waraku, Grand Indonesia with my girlfriends. but it's too bad 4 other girls couldn't make it :( but the exciting part is, i got all this stuff as birthday gift from them! yea yea yeaaa, they allowed me to choose these myself, oh i'm so happy!!!
this is the fabulous presents!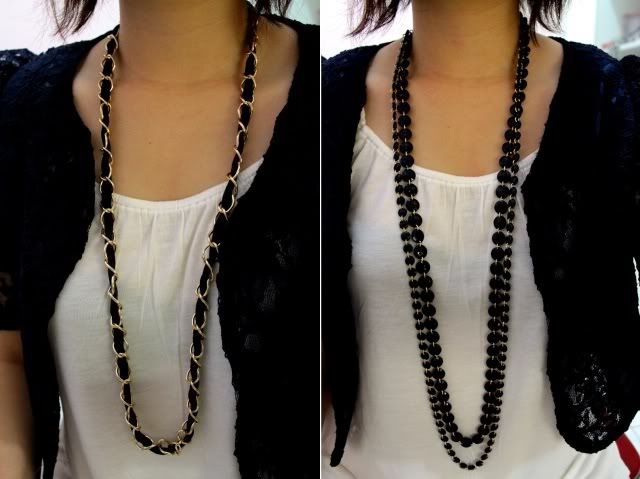 the left one is no brand new, i bought it like 2 weeks ago at forever21, but all of this necklaces match so well!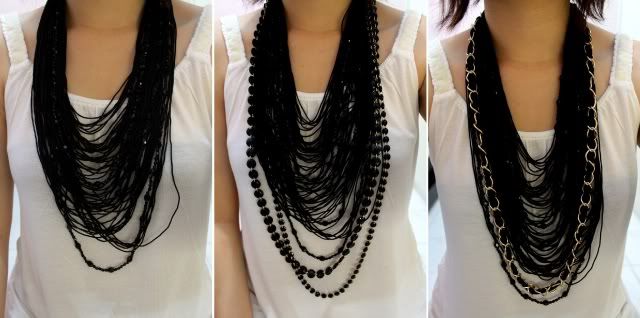 as i said before, i'm currently really into rings!!
i did something to my accesories display box this morning. and this is the result. i love it so much since it looks like a shop! lol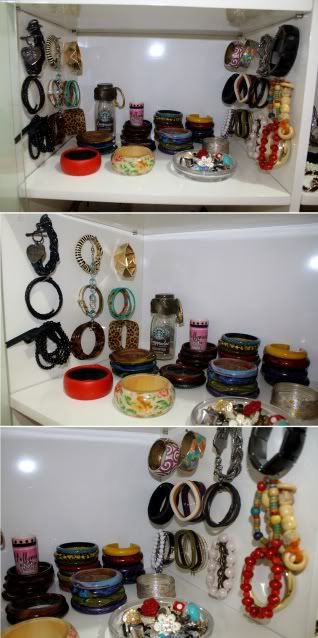 this are my precious!
gonna post yesterday's photos soon enough!